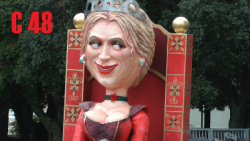 THOUSANDS AND THOUSANDS OF USERS ARE ENTERED TODAY IN OUR SITE TO FOLLOW LIVE THE CARNIVAL OF TEMPLE PAUSANIA.
WE REALIZED AFTER SEVERAL PHONE CALLS AND SMS RECEIVED DELL'INCOVENIENTE, NE SOMEONE GAVE NEWS, BUT WE WERE ALL 'OF ALL DARK
CIOs'. SORRY WE ASK AND WE HOPE TO HAVE YOU ALWAYS mortified VISION WITH OUR COMMITMENT, THANK YOU ALL FOR LOVE DIMOSTRATOCI
HAPPY CARNIVAL.