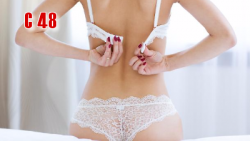 That's how it seems! in Camaiore, in the province of Lucca, the vigilantees set up to control the migrants, find out that the women of the town are at the reception center.
The episode comes to light when the voice of the head of the group, Riccardo Erra (Italian force), with a parliamentary question about alleged hot appointments in the refugee center of the city.
Sent by mayor Alessandro Del Dotto, the vigilantes are set to check the facts of the here so much talk in the country and it turns out that the immigrants (all men) housed in the structure, are used to accommodate even the girls of color in the center of the "Mercy" .
In addition to the presence of Nigerian girls under the beds, the watchmen also found the other, alarmed by the neighbors of that house on the way to the car in the night, was made of white women, Camaiore and some seemed to be also married.
It was noticed in the aftermath of the evening that cars stopped for several hours and were white, young and young, and even recognizable.
But no offense has been committed and therefore there have been no reports. But the scandal is talking about the whole town.
It seems to us that Mercy is divine ... Providence!
The editorial staff.