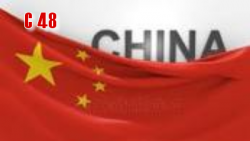 DESPITE THE BIG PROBLEMS THAT AFFECT YOUR COUNTRY DUE TO THE CORONAVIRUS, YOU HAVE DEMONSTRATED WITH YOUR GREAT GENEROSITY A GREAT AFFECTION TOWARDS ALL THE ITALIAN PEOPLE AND IN PARTICULAR SARDINIA.
ALL THE STAFF OF CANALE 48 IN THE NAME OF ALL SARDINIA AND ALL THE ITALIANS THANK YOU WITH AFFECTION FOR YOUR HELP WITH A STRONG HUG; HAVING LEFT AN INDELEBLE SIGN OF YOUR FRIENDSHIP AND GENEROSITY ... WE WANT YOU WELL. THANK YOU.
Editorial C 48 ... THANKS TO ALL CHINA ..
News48